Projects
---
Doctrine
Doctrine is a collaboration between Stephen and the San Diego-based contemporary music choir Sacra/Profana, founded by Krishan Oberoi. At its inception in spring 2017, the goal of Doctrine was to show that choral music could live in the same world of indie music blogs that cover bands and electronic pop artists and could rivet their same audiences. Stephen applied what he'd learned in the pop music world to his writing of the choral pieces, then recorded the group singing the works a cappella. Finally, he took the audio from the recording sessions and re-produced it in an indie pop style, with a beat and various effects, at the same time preserving the characteristic choral sound as much as possible.
When the first songs were released, they were greeted with the kind of fanfare usually reserved for debut indie pop projects. They were covered by blogs around the world, including Pigeons and Planes, Hillydilly, and Time Magazine. One song's success led it to reach #2 on the hypem.com chart, an aggregator of the most buzzed-about songs on music blogs, and it received 60,000 plays in its first week, showing that choral music can appeal to a young commercial audience if it is produced and marketed sensitively. More Doctrine music is expected to come later in the year.
---
Yeethoven
Yeethoven was a symphonic concert performed in Los Angeles in spring 2016. Stephen teamed up with conductor Yuga Cohler and the Young Musicians Foundation Debut Orchestra to create a concert juxtaposing and intertwining music by Kanye West and Beethoven. Through live orchestral music and brief commentary by Yuga and Stephen, the concert made the case that formal devices in the music of Kanye's avant-garde Yeezus album more closely resemble those of classical music than pop music. The event was reprised in winter 2017-18 in Los Angeles and at New York's Lincoln Center, Alice Tully Hall.
The initial trailer video received millions of impressions through social media platforms and was covered by publications as varied as Pigeons and Planes, Pitchfork, Rolling Stone, GQ, Cosmopolitan, and USA Today. Hundreds of people were turned away from the 880-seat Aratani Theater for the event itself. Those who made it in were treated to a traditional 50-piece orchestral concert, relying not on rapping, electronic elements or visual imagery, but on the audience's familiarity with the musical material and willingness to be challenged by the presentation. The audible reactions from the crowd of mostly young Kanye West fans demonstrated the viability of entertaining and moving unconventional audiences with pure orchestral music, provided one respects the listeners' intelligence and musical taste.
---
Independents
Independents is a musical with music by Stephen Feigenbaum, lyrics by Mark Sonnenblick, and book by Marina Keegan. It takes place on a Revolutionary War-era fishing ship which is docked in Boston Harbor and is home to a diverse group of 20-somethings who are all avoiding adulthood. They drink, smoke, and sing folk-rock songs and sea-chanties, trying their best to stay afloat financially by running a slapdash reenactment show for tourists.
The show was initially produced at Yale and subsequently presented with extensive revisions at the FringeNYC festival, starring Broadway's Lilli Cooper (Spring Awakening, Wicked), where it was named a New York Times Critic's Pick and one of Huffington Post's 10 best shows of 2012. After also winning the top awards in the festival, it continued in a brief Off-Broadway run at SoHo Playhouse.
Prior to the New York performances, the book-writer Marina was tragically killed in a car accident. Since then, the finale to the show "When The Sun Rose Up This Morning" has taken on additional meaning for everyone involved as well as for people who only knew about Marina's work. The song has been performed countless times by choirs around the country including the Boston Children's Chorus, whose rendition was played on Classical Radio Boston immediately following the Boston Marathon bombing of 2013.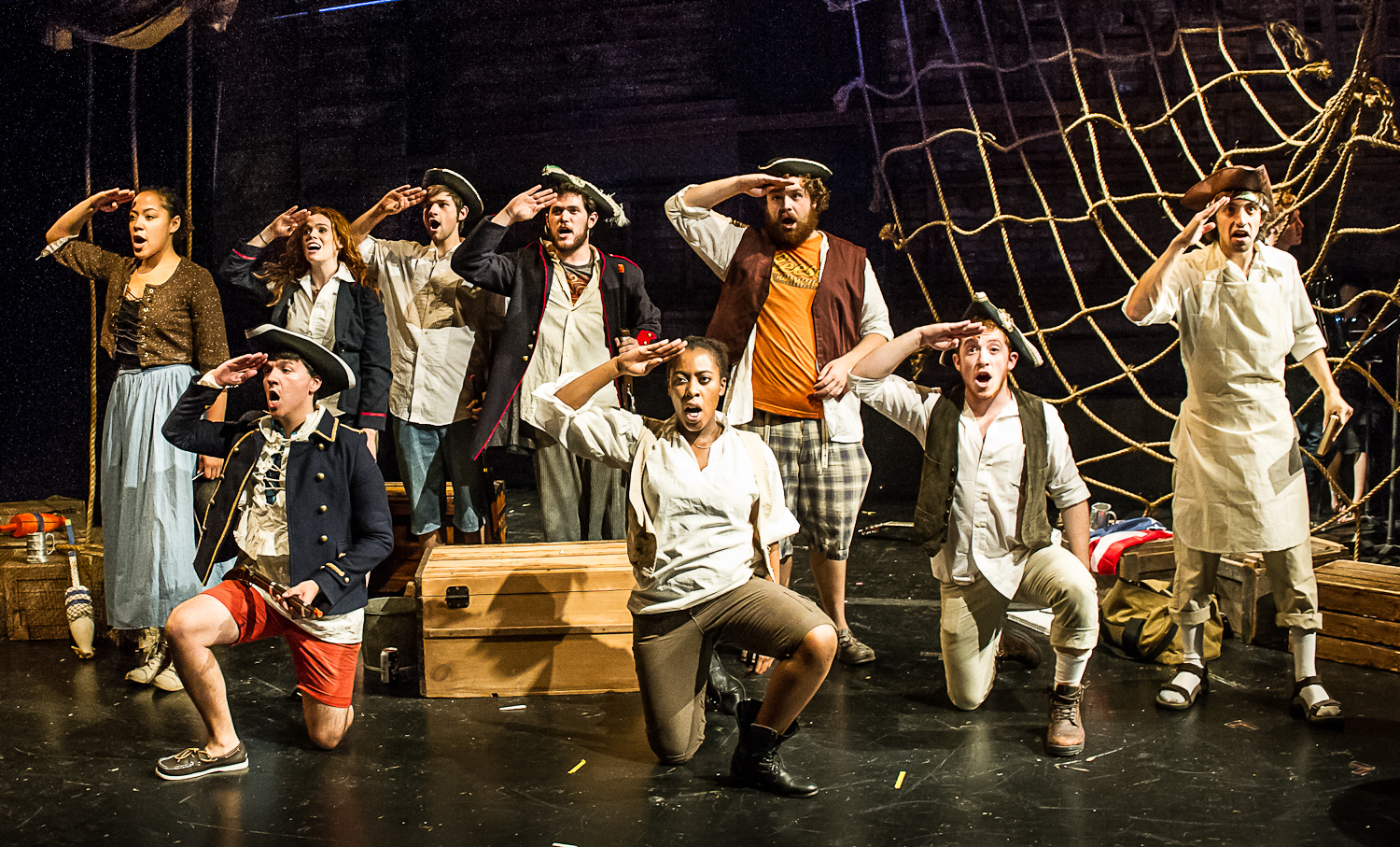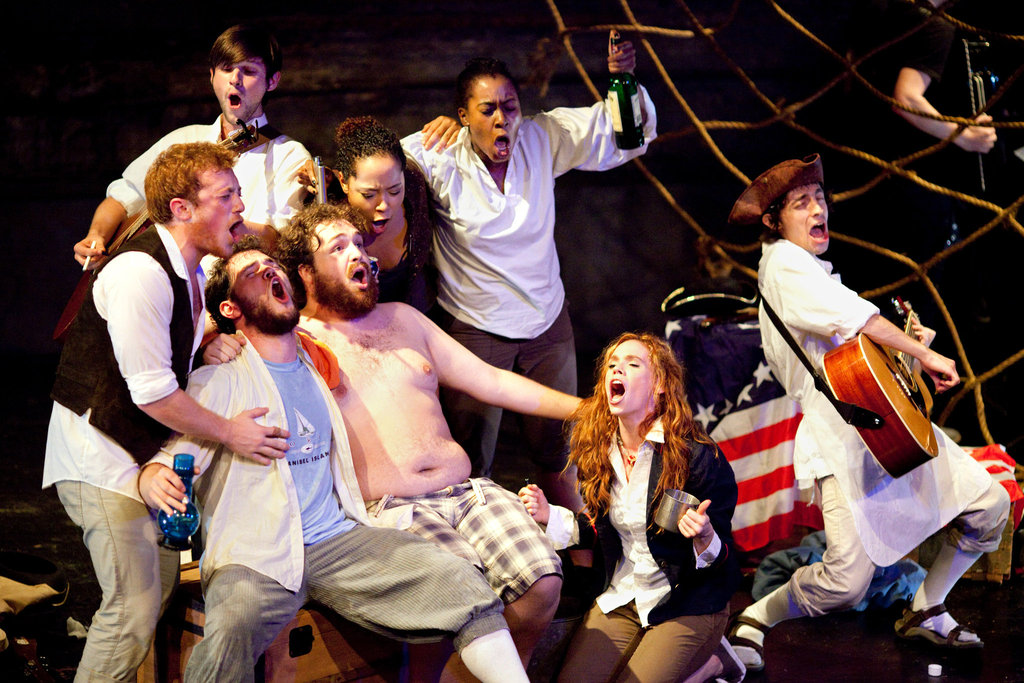 ---
Abyss
For years Stephen has been interested in the idea of theatrical spectacles as a way of rejuvenating classical music performance. While a graduate student at the Yale School of Music, he enlisted theatrical director and Yale undergrad Charlie Polinger to create a dramatically coherent performance with classical musicians at its center. Wanting the event to cater to the New Haven community at large, they recruited designers from the Yale professional schools as well as the City of New Haven and partnered with local organizations to market the event.
The show, called Abyss, ultimately secured a $40,000 budget and was produced in an unleased commercial space in New Haven. Those who attended one of the ten performances experienced a fully integrated presentation of original classical music, dance, acrobatics, and theatrical effects more akin to Cirque du Soleil than a school concert. Musicians performed onstage in costume as fully developed characters, delivering a complete narrative with their blocking and instrumental playing, rather than with dialogue. School administrators repeatedly described the event as being on a scale unlike anything they'd seen before at Yale.
---
Sic Inc
When Stephen arrived as an undergrad at Yale in 2007, he was disappointed that classical music wasn't a bigger part of campus culture. After seeing an experimental dance production that used projected imagery and theatrical design elements, he thought it might be possible to bring his classical chamber pieces out of the small classical music community and to reach the broader Yale audience by employing similar techniques. Eventually he recruited Ellis Ludwig-Leone, a fellow composer with electronic music production skills, to join him and they formed a team, Sic Inc, to execute this concept.
The first show, called Sic Futuristic, combined live dance, projections, lighting, set design, electronic beats, and other theatrical devices to create a spectacular variety show akin to Blue Man Group or Stomp, but with live original chamber music firmly at its center at all times. The show garnered considerable attention on campus and was called "a mellow outpouring of the most innovative undergraduate takes on classical art forms you'll see at Yale" by the Yale Daily News. Sic Futuristic led to later shows, and they typically reached about 500 people each, far more than what would typically be seen at chamber music programs on campus. Other performances were given in Yale's Woolsey Hall for almost 3000 undergraduates. They also traveled to New York City and performed at the indie-classical club Le Poisson Rouge.
---